Late and Messy Show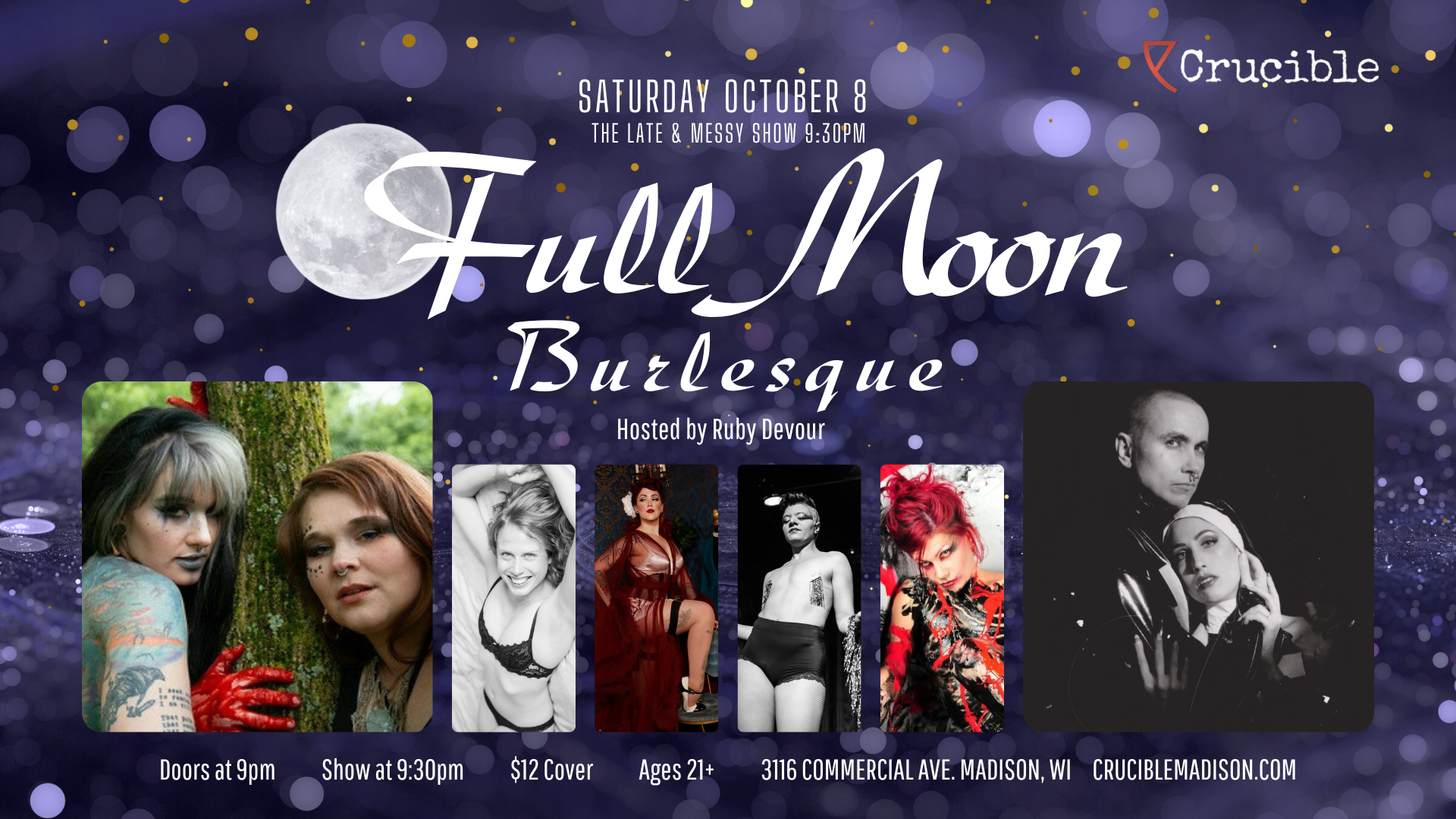 Ruby Devour and Stellya Heart present Full Moon Burlesque, a BURLESQUE show featuring experienced local and regional performers. Join us in October for a very special 2 hour themed show.  We are filling the night with rarely seen performances that are too messy or too long for a typical show. 
Doors at 9pm. Show at 9:30pm. $12 cover. Tipping is encouraged. 21+ event.
Tables and seating are not reserved, first come first serve.
The Late & Messy Show!
Performers from across the midwest are coming to town to make a splash.  Audience members will have the chance to win prizes playing burlesque themed games between performances.  With great pleasure we invite you to revel in pieces from this month's performers:
Cherry La Tarte
Smash
Helena Havok
Xavier
Nautica De la Luster
Bella Morte
Jean Wildest
Hot Dammes
Nadi X
Full Moon Burlesque was created to help the burlesque scene in Madison continue to thrive and grow, inspire our community with touring performers, and utilize Crucible's stellar stage.