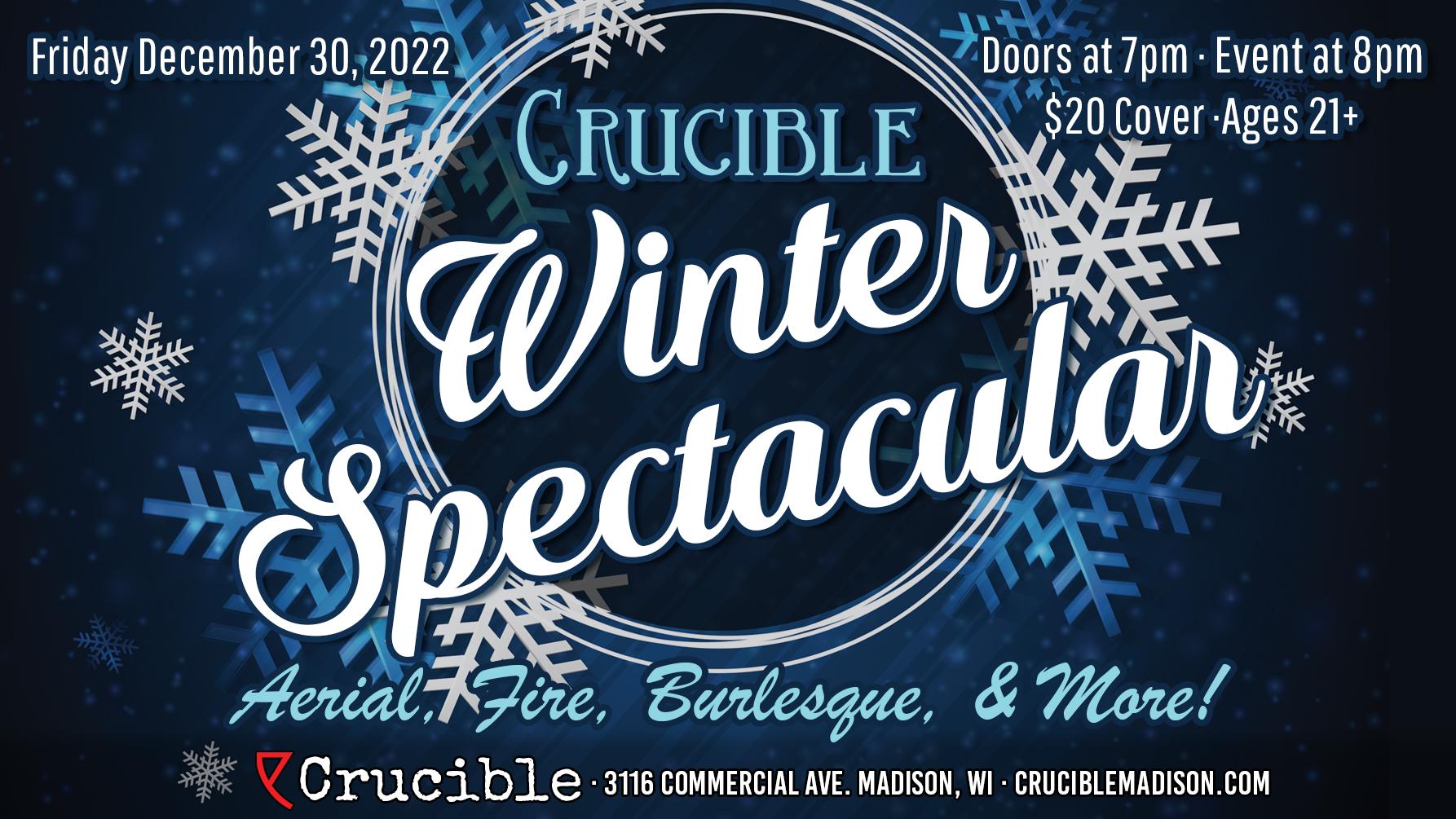 Crucible welcomes all to our grand year-end spectacular, starring an exceptional array of traveling and local performers. Featuring: Mona Montague (Nerdlesque), Amethyst Von Trollenberg (burlesque and vocals), Ruby Devour (burlesque), Stellya Heart (burlesque), Chris Stone (aerial burlesque), Luv Joy (aerial), Cutie Bee (aerial), Sasha Rosser (comedy), Nika Rose (fire and burulesque), Lilly v. Tanzerin (fire), Tashar (fire).
We have fire! We have burlesque at ground level and in the air! We have comedy! We have aerialists!
A dance party will follow!
Presale tickets available!