$5 if in costume/vampiric attire before 10:30, $10 if in costume after, $20 street clothes
21+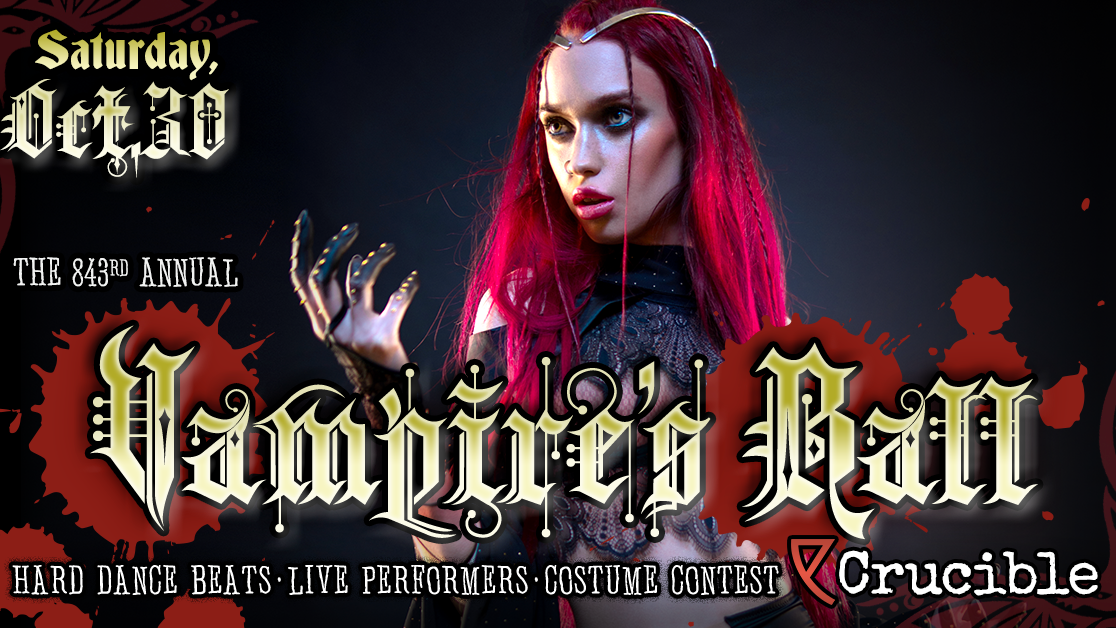 Infernal Productions & Crucible present the 843rd Annual VAMPIRE'S BALL! The beautiful dead will converge upon Madison, Wisconsin on Saturday, October 30th for an evening of demonically delightful dancing and decadence!
The convocation will be hosted by Inferno Nightclub's APOLLO MARQUEZ and features dark dance beats by DJs EUROTIC & WHITERABBIT
With wickedly alluring go-go dancers REQUIEM & BADASH, vendors of the dark delights MISTROVA ARTWORX & TWISTED PONIES, additional dance lighting & visual effects, and more surprises to be announced!
Also featuring an unholy COSTUMING CONTEST at midnight, with emcee Matt Fanale and hundreds of dollars in prizes for three categories: most ELEGANT, most GRUESOME, and most CREATIVE!
9:00pm, 21 and up, ID and proof of vaccination required
$5 cover in Halloween costuming or vampiric attire before 10:30pm
$10 cover in Halloween costuming or vampiric attire after 10:30pm
$20 otherwise