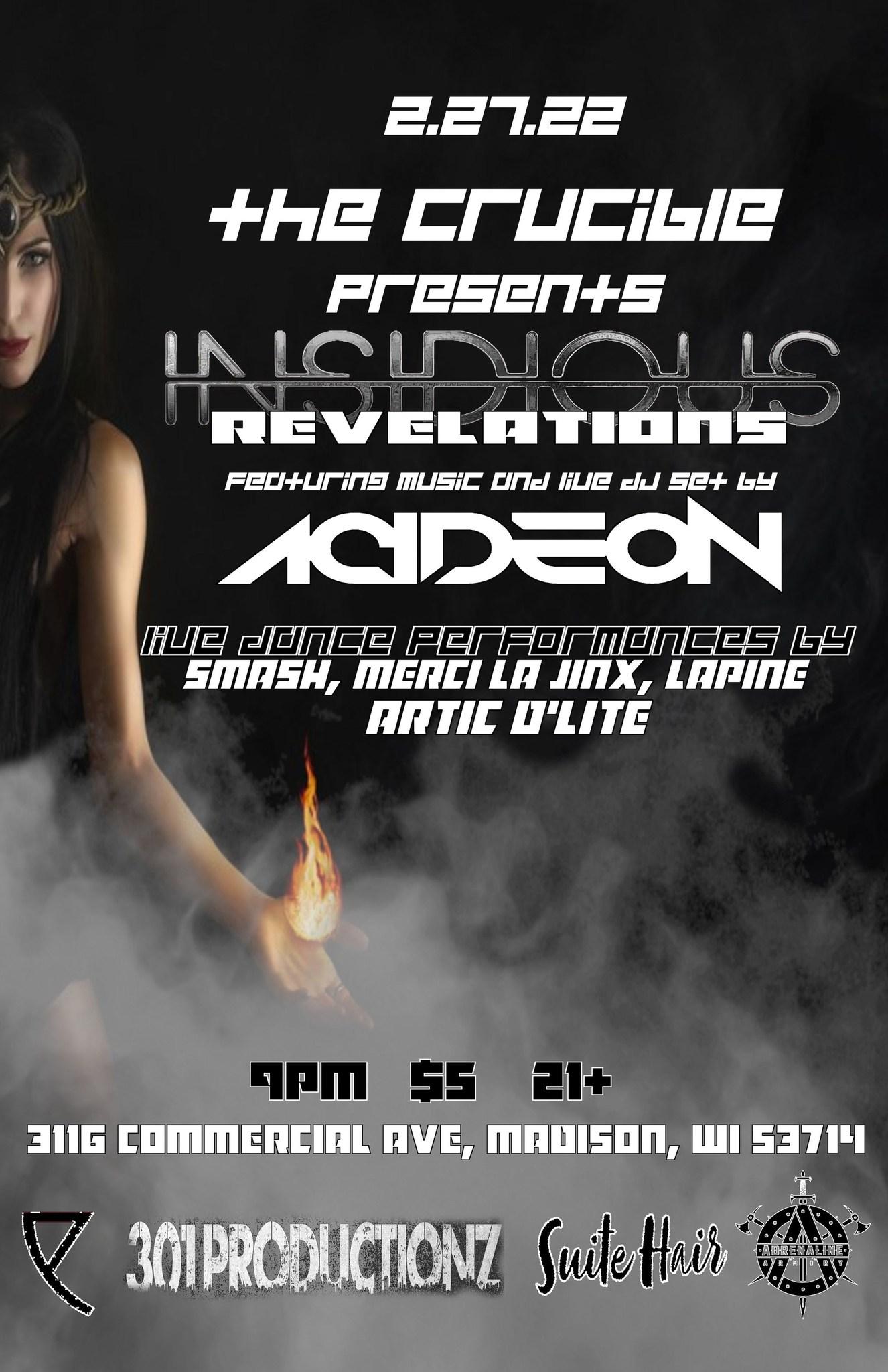 Join us for a night of hard dance, dark psy, goth, and industrial music while you engulf yourself into the darkness!
Featuring music and live DJ set by Acideon
This month's Insidious brings you dance performances by Smash, Merci La Jinx, Lapine and Artic D'Lite!
Insidious takes place every fourth Thursday of every month at The Crucible. Featuring dance performances, custom lightshow and visuals!