Quarterly Cosplay Edition
$5 if dressed to theme, $10 otherwise
21+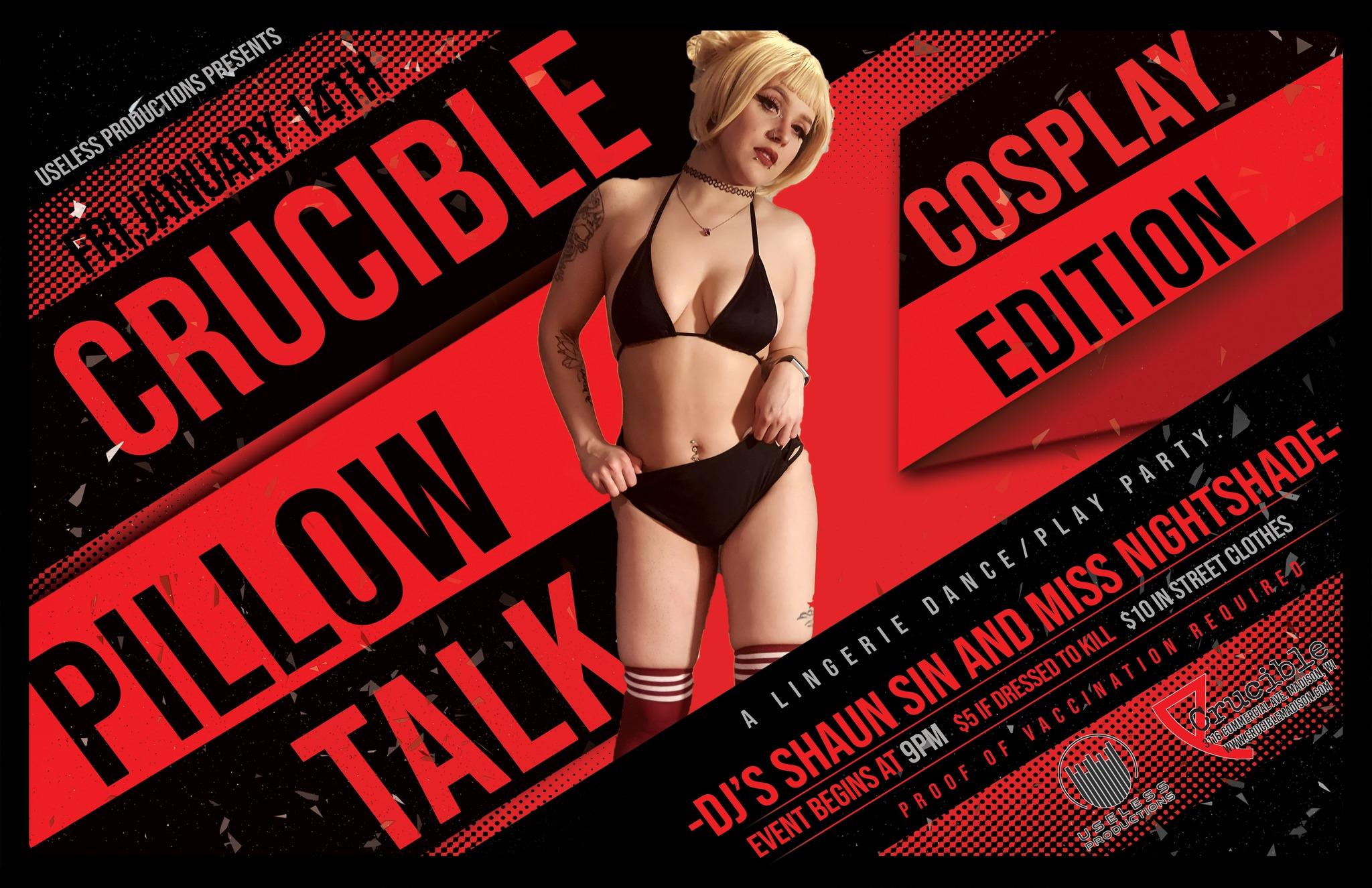 Welcome to our quarterly
~Pillow Talk: Cosplay Edition~
Don you favorite anime or video game attire for this cosplay spin on our usual fetish event!
We will be requiring proof of vaccination for this event for the safety of our patrons so please remember to provide ether your vaccination card or a legible image of your card. We will be closely following the CDC guidelines and Madison mask ordinance on the day of this event so please look out for any updates we will provide. As always please play responsibly and with consent.
So join us for our all inclusive fetish event, we bring you an event that brings together the fetish community with the outside world, we strive to bring you an event that everyone feels welcome at, be it a lover of the fetish scene or someone who was interested in checking out what it may be about. We welcome you with open arms and hearts full of love. Bring a friend or just yourself and enjoy some very well themed beats by our resident dj's.
Music will be provided by
Miss Nightshade
https://www.facebook.com/Miss-Nightshade-156934265162677
DJ Shaun Sin
https://www.facebook.com/DJShaunSin.Fanpage
DJ Brent Sin
https://soundcloud.com/brent-sin
https://hardcore-massive.preview.teespring.com/
-Event rules-
~ Photography is fully based on consent with all people involved. (Don't catch anyone in the background of your photos)
~ Private parts must be covered at all times.
~ Consent for any play must be verbalized with all party's involved.
Useless Productions has a no tolerance rule against harassment and unwanted advances. Safety personnel will be present at all times in the playroom, if any concerns arise please don't hesitate to find a safety person marked with an LED armband or a security guard. Safety is our first priority and we want our attendees to feel comfortable in our venue at all times. Do not hesitate to speak with any of our staff members with any questions you may have.