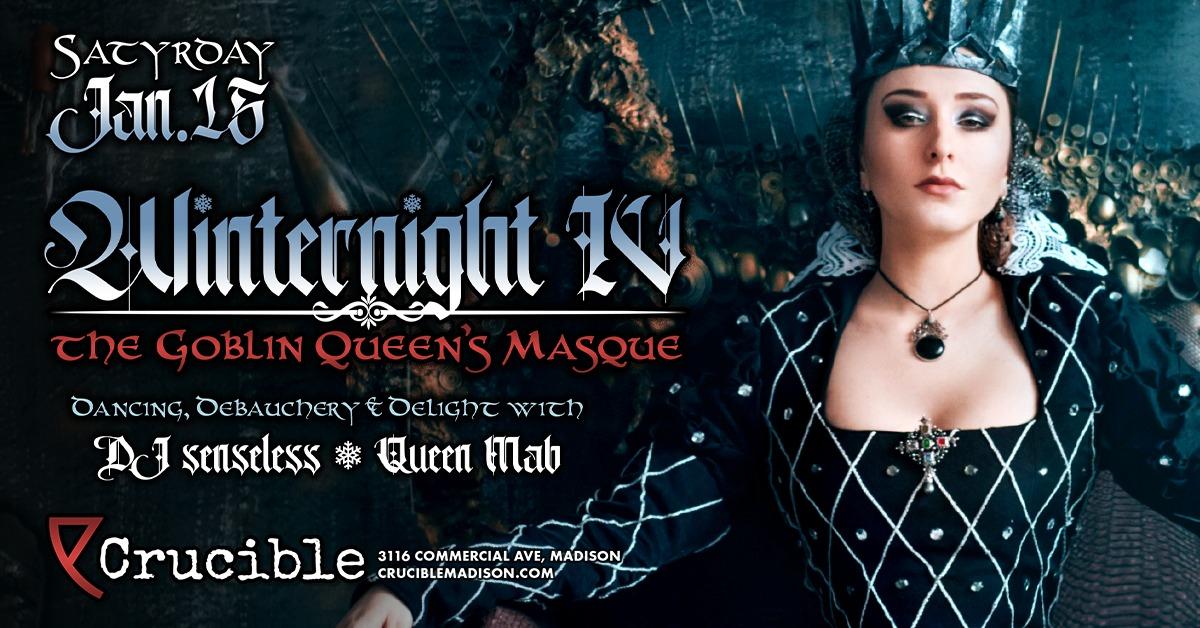 Crucible invites you to our 4th annual Winternight masquerade. Winternight is the club's unofficial anniversary party, and is a night dedicated to the darker side of all things fae - dress as a winter elf, haughty and cruel, any magical creature of winter, or even as a hapless and ensnared mortal.
Enjoy otherworldly dance music courtesy of DJs Senseless and Ryan Parks, and mysterious performances by some of our favorite captive fae.
Costumes encouraged but never required. $8, 21+
Crucible requires proof of vaccination for entry.