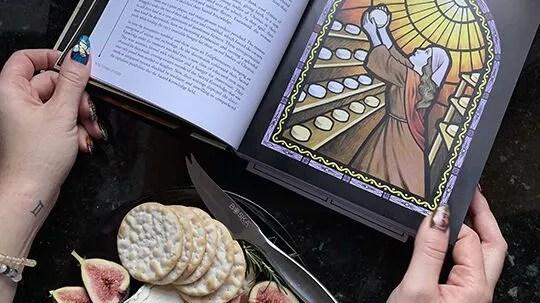 Join us for a transcendent Cheese Church service with author and cheese preacher Erika Kubick at Madison's Crucible. She'll start off the class with a sermon on the basics of cheese worship before joining forces with a Fromagination cheesemonger to lead us through a tasting.
You'll enjoy five Wisconsin cheeses, paired with a local artisan accompaniment. After the class, you'll have the chance to purchase a copy of Erika's book, Cheese Sex Death: A Bible for the Cheese Obsessed. A local beer pairing for each cheese will be available – purchased separately onsite – chosen by Fromagination's Ian K. The event starts promptly at 6 pm with doors opening at 5:15.
Tickets are $40 through August 4 and $45, August 5 -10. There is limited availability so get your tickets now! This is not an event you want to miss!