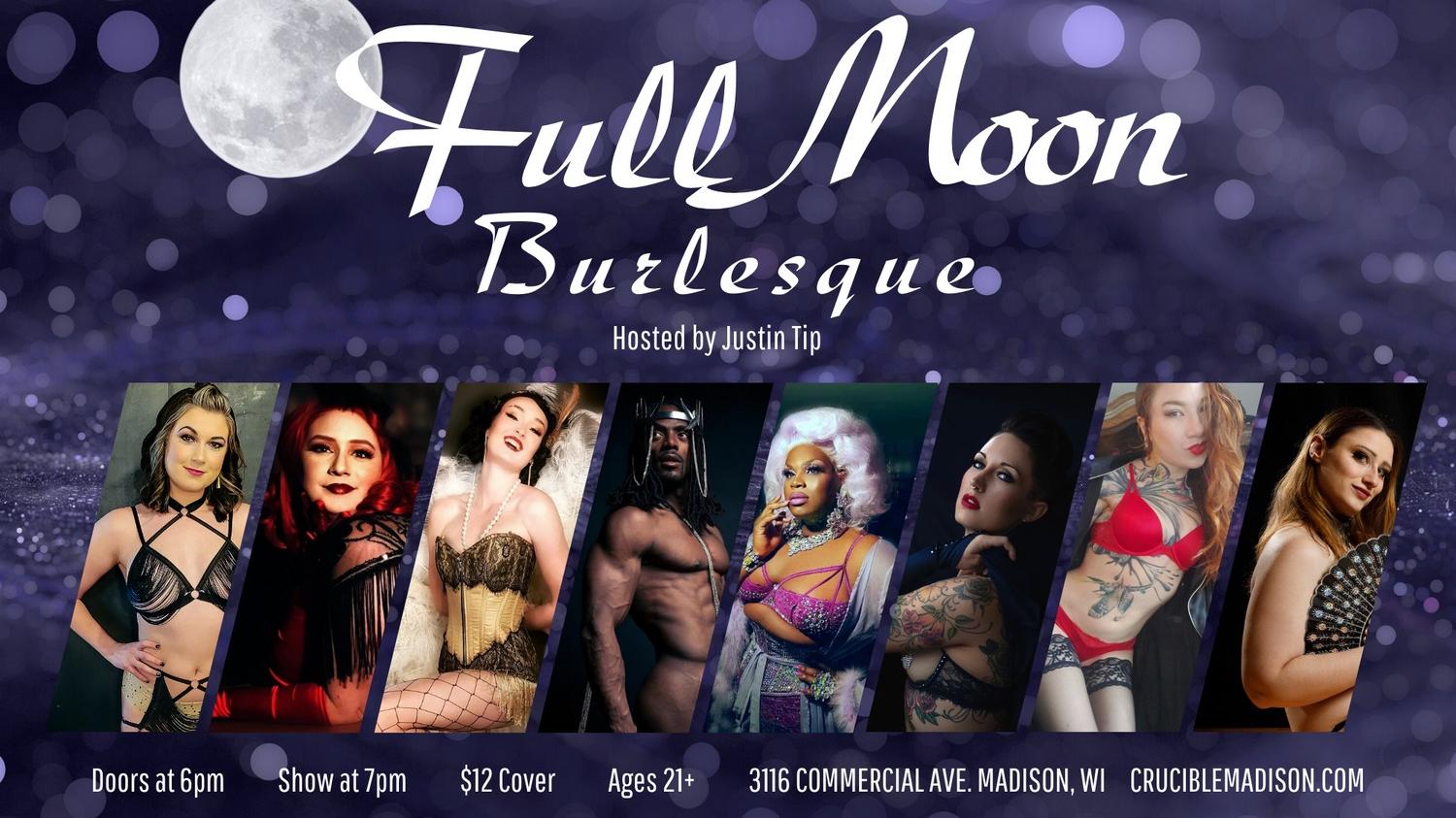 Ruby Devour and Stellya Heart present Full Moon Burlesque, a 90 min BURLESQUE show featuring experienced local and regional performers. A burlesque spectacular with performances ranging from classic to comedic, and perhaps all the way to kinky. Sure to bring you a breathtaking, brazen, and bootylicious night out. August is one FANtastic night!
Join us at Crucible every second Saturday of the month, doors at 6pm, show at 7pm. $12 cover, tipping encouraged. 21+ event.
August 13th features an ensemble of neo-classical burlesque performers including fan dancers, tassel twirlers, and sultry striptease masters. Special guest Anghell from Chicago will be ending the night with a bang performing pole-esque, a combination of pole dance and burlesque. With great pleasure we invite you to revel in pieces from this month's performers:
Betty Holloway
Merci La Jinx
Stellya Heart
Ruby Devour
Amethyst Von Trollenberg
Calypso Eros
Belle Folle
Anghell
Hosted by Justin Tip
Full Moon Burlesque was created to help the burlesque scene in Madison continue to thrive and grow, inspire our community with touring performers, and utilize Crucible's stellar stage.