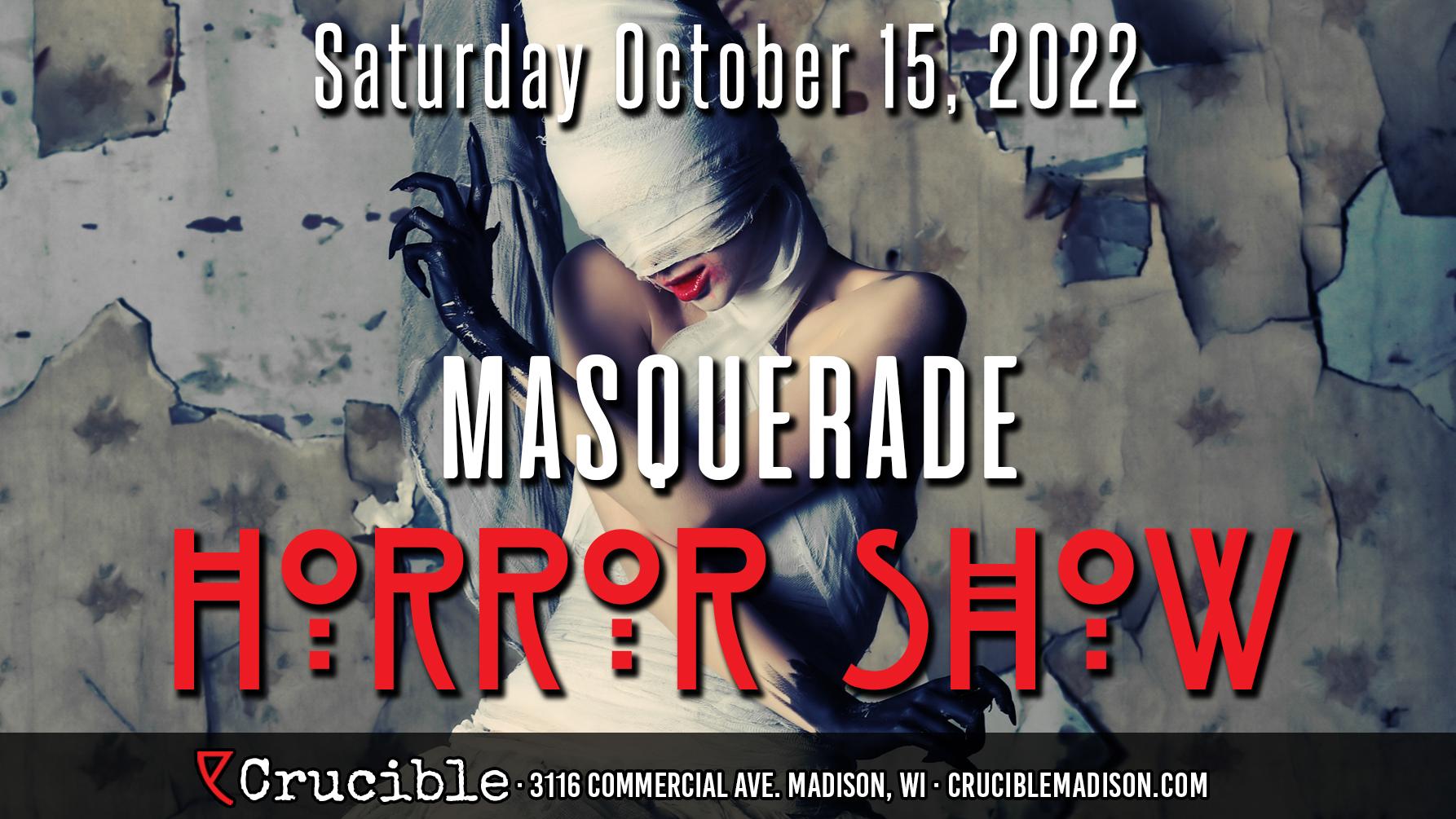 Crucible is thrilled to welcome you to a gruesome October event. Draw inspiration from your favorite horror films, shows and fiction, whether bloody or simply sinister. Savage beats courtesy of DJ Senseless. Rest assure that we have dug up some of the very best, freshest go-go performers in our cemetery for the occasion.
Doors creak ominously open at 9 pm.
$8, 21+
Crucible Masquerade is Madison's monthly costume party - each month features a different theme, some silly, some elegant, some wicked, and a few wild and strange. Costumes always suggested, never required!