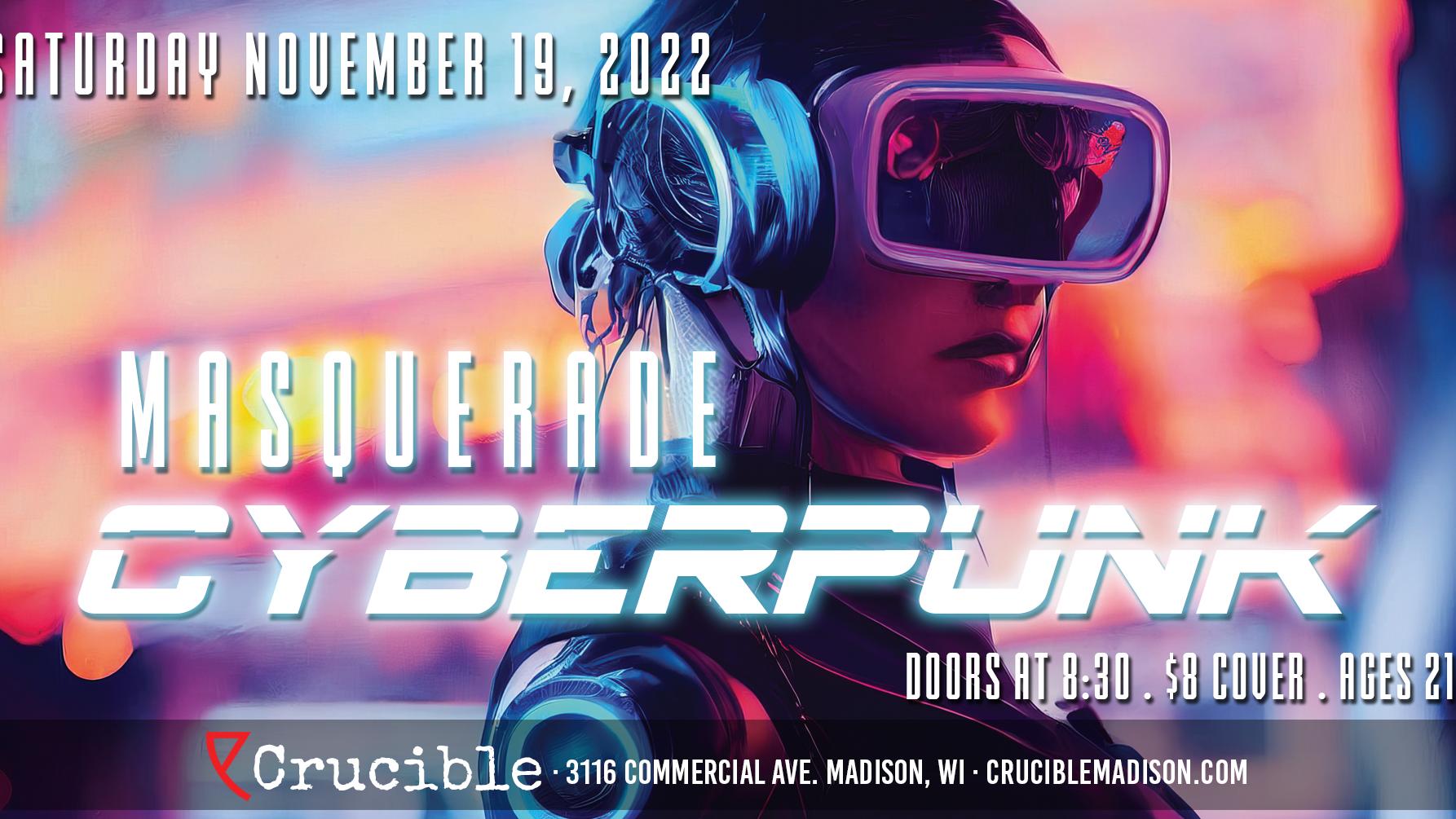 Crucible Masquerade welcomes you to step just a moment into our looming dystopian future for our cyberpunk-themed gathering. Dress in slick vinyl, glittering chrome, as a troll street samurai, or as your favorite synthetic humanoid. The drinks will be cold, and probably not radioactive. Entertainment provided by the incomparable Subspace, backed by a selection of the finest dancers that the sprawl has to offer.
9:00 PM, 21+, $8 cover
Crucible Masquerade is Madison's monthly costume party - each month features a different theme, some silly, some elegant, some wicked, and a few wild and strange. Costumes always suggested, never required!