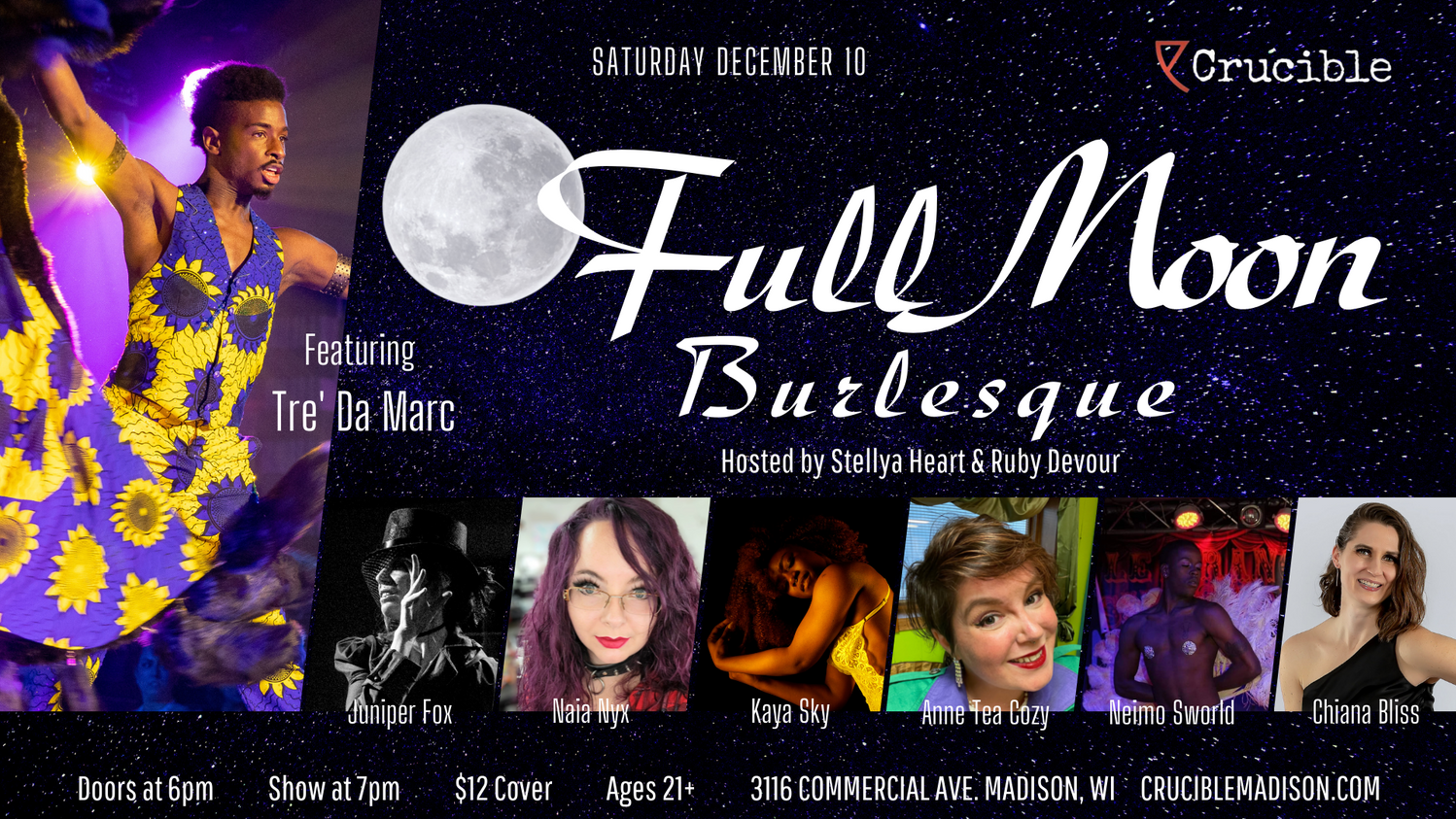 Ruby Devour and Stellya Heart present Full Moon Burlesque, a 90 min BURLESQUE show featuring experienced local and regional performers. A burlesque spectacular with performances ranging from classic to comedic, and perhaps all the way to kinky. Sure to bring you a breathtaking, brazen, and bootylicious night out.
Join us at Crucible every second Saturday of the month, doors at 6pm, show at 7pm. $12 cover, tipping encouraged. 21+ event. Tables and seating are not reserved, first come first serve.
December features performances from Tre' Da Marc and an ensemble of local favorites with some aerial flare. Tre' Da Marc is The Chocolate Drop That Won't Stop.  Hailing from Minneapolis, MN, he is an international boylesque sensation that cannot be duplicated. His combination of sass and ass is his trademark.  He is the 2020 Noire Pageant King of Burlesque and was voted #44 of the most influential burlesque industry figures of 2021, voted for by thousands of burlesque peers and fans worldwide. With great pleasure we invite you to revel in pieces from this month's performers:
Anne Tea Cozy
Chiana Bliss
Naia Nyx
Kaya Sky
Neimo Sworld
Juniper Fox
Tre' Da Marc
Full Moon Burlesque was created to help the burlesque scene in Madison continue to thrive and grow, inspire our community with touring performers, and utilize Crucible's stellar stage.