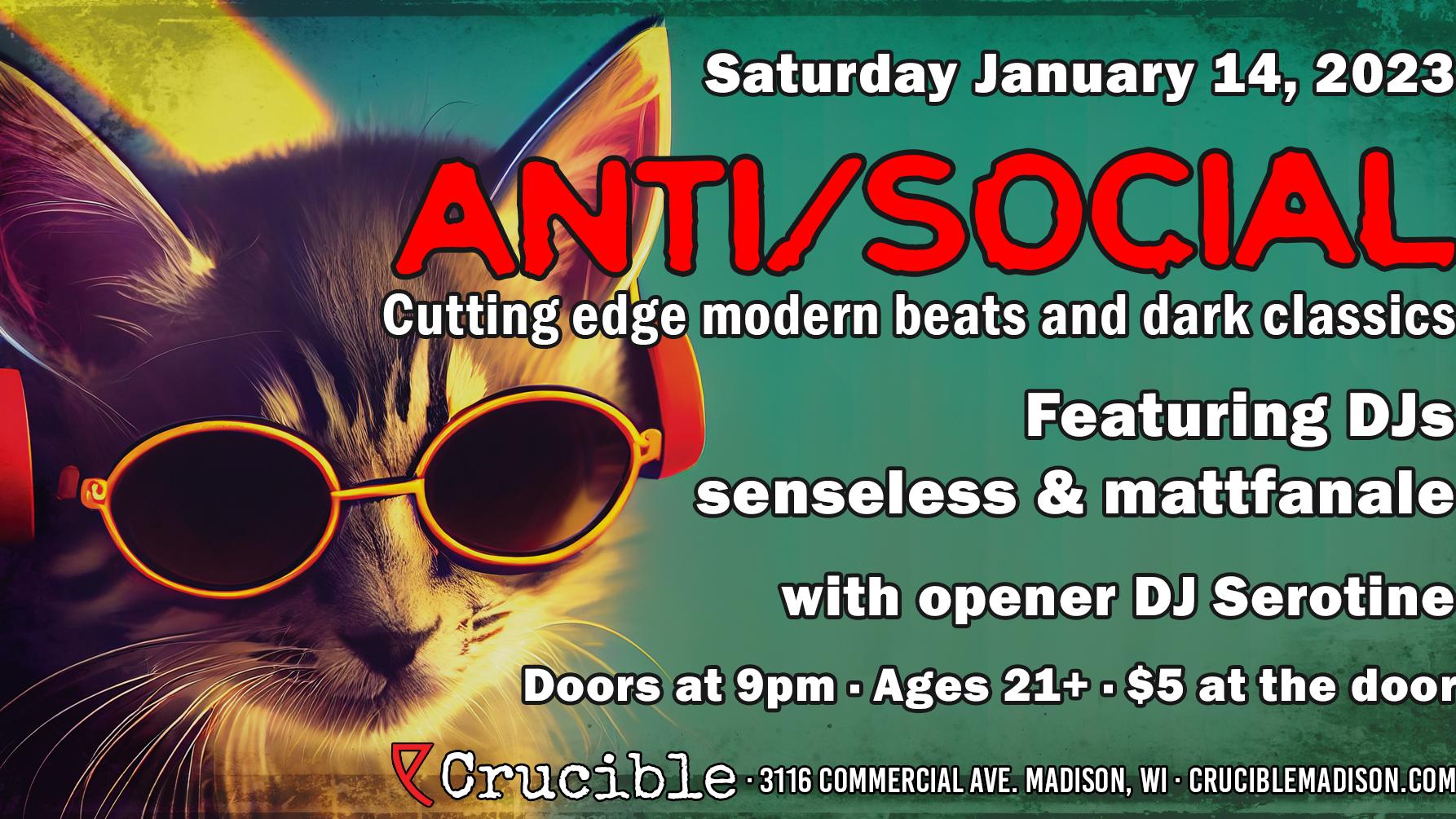 January brings the first Anti/Social party of the year! DJ mattfanale and special guest DJ Senseless bring you a night of dark, sexy, banging dance beats, with the illustrious DJ Serotine opening the night!
Get sexy, get hype, and get out to A/S! We have a lot of great parties in the works this year, so we look forward to seeing you out!
Thanks, and spread the word.