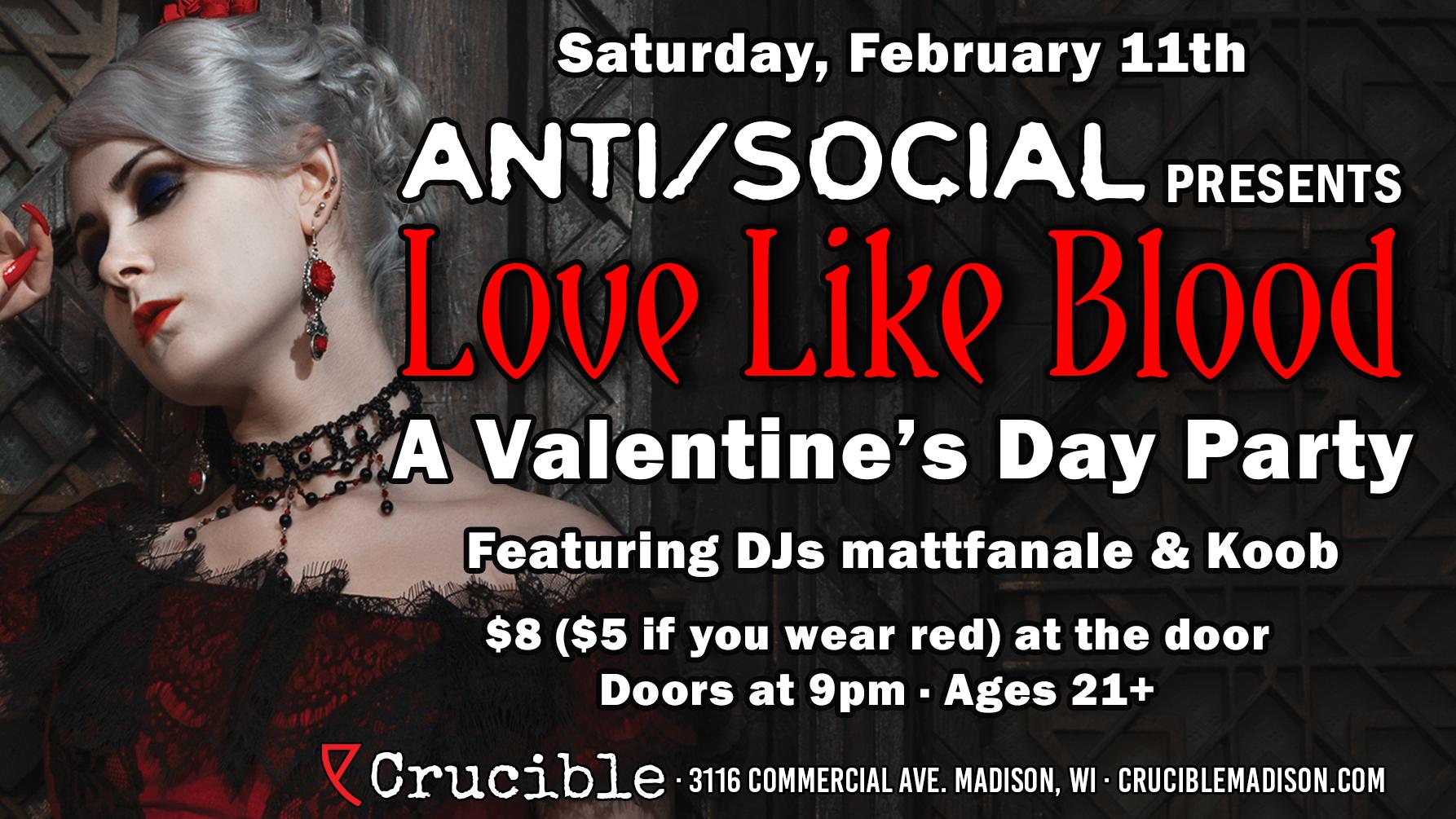 Anti/Social presents
LOVE LIKE BLOOD
A Valentine's Day Party
Love and blood are in the air once again at Crucible, so it must be Valentine's Day!  DJs MATTFANALE and KOOB bring the sexy soundtrack, from dark classics to the most modern body beats.
Go-go dancing on stage by HONEY BEE and NAOMI VYLIT.
Drink specials! Nice staff! Romance!
$8 cover ($5 if you wear red)
21+/9PM Doors