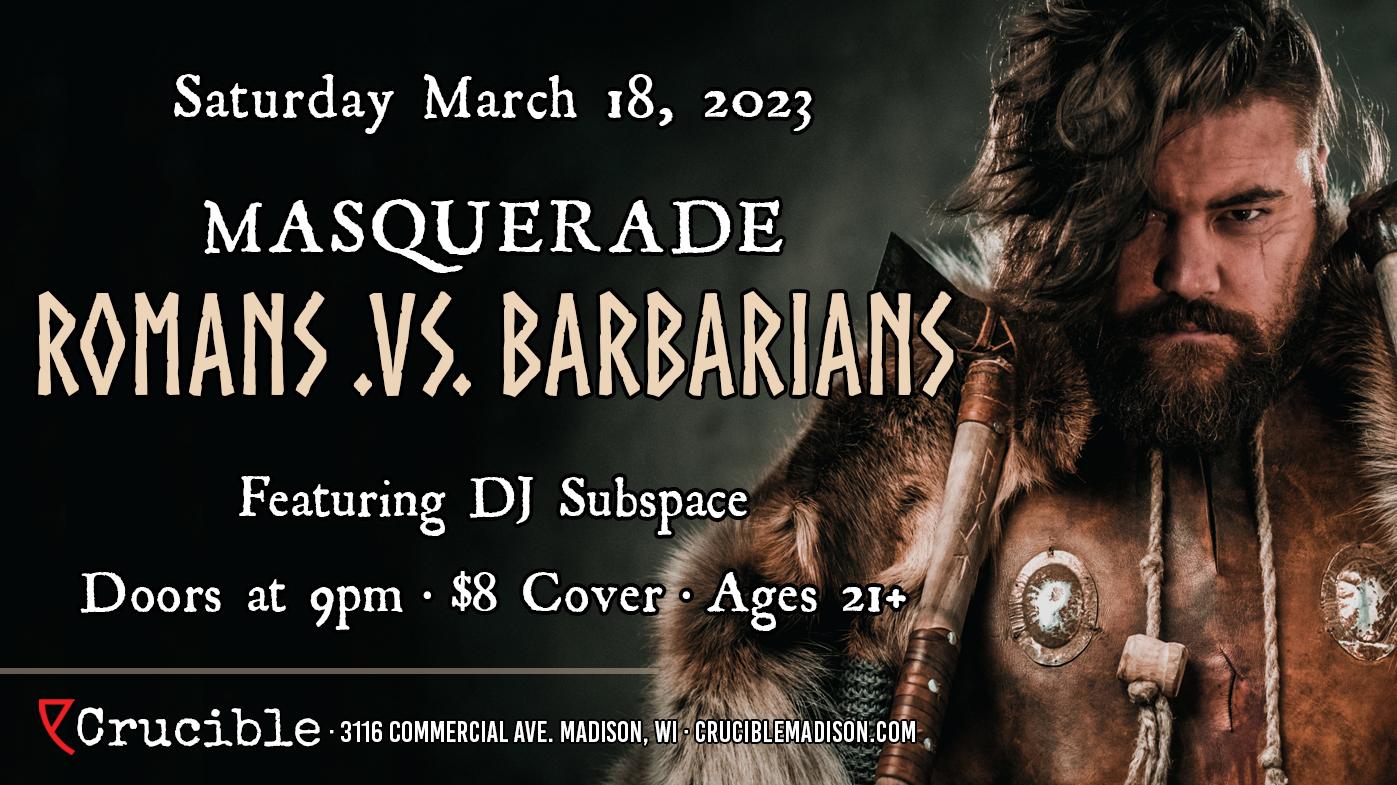 Crucible invites you to be part of an epic clash of cultures, as we welcome Romans and Barbarians to Crucible for March's installment of Crucible Masquerade!
Gird your loins with well-worn fur, paint your skin with woad, and prepare to hoist a drink in our vast mead-hall, or don your very best toga or lorica segmentata (or your very worst bedsheet toga, we're not picky), and drink to the glory of Rome Eternal! Please do leave bearded war axes, pila, spathions, and Ulfbert blades at home, though.
Prepare to dance the night away courtesy of the Subspace DJs, and expect to be thrilled by the fiercest collection of well-oiled entertainers we could collect from the corners of our vast empire!
Doors at 9, 21+, $8