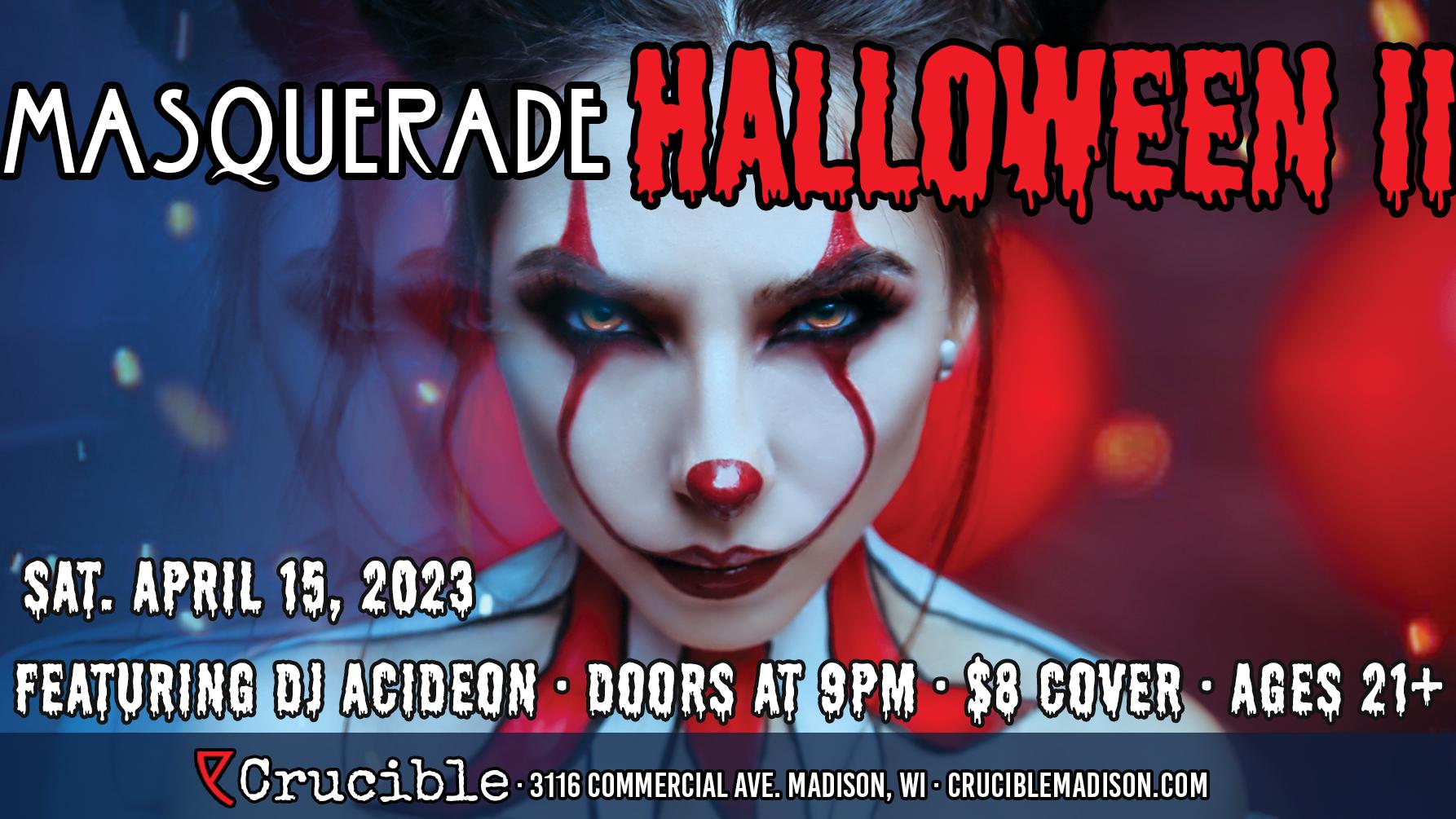 We've had first Halloween, but what about SECOND HALLOWEEN? One Halloween per year just didn't seem like enough, and so we're adding another one to the calendar.
Join us for a giant costume party in April. Wear your favorite sexy lobster costume, bedsheet ghost outfit or terrifying zombie makeup, and join us for a bonus Halloween party!
Crucible Masquerade is Madison's monthly costume party - each month features a different theme, some silly, some elegant, some wicked, and a few wild and strange. Costumes always suggested, never required!
DJ Acideon will be bringing hard dance beats all night long, and a collection of spooky dancers will terrify and delight!