Stand-up, Burlesque, and More! Oh my!
Doors: 6:30 PM
$10 in advance, $15 dos
21+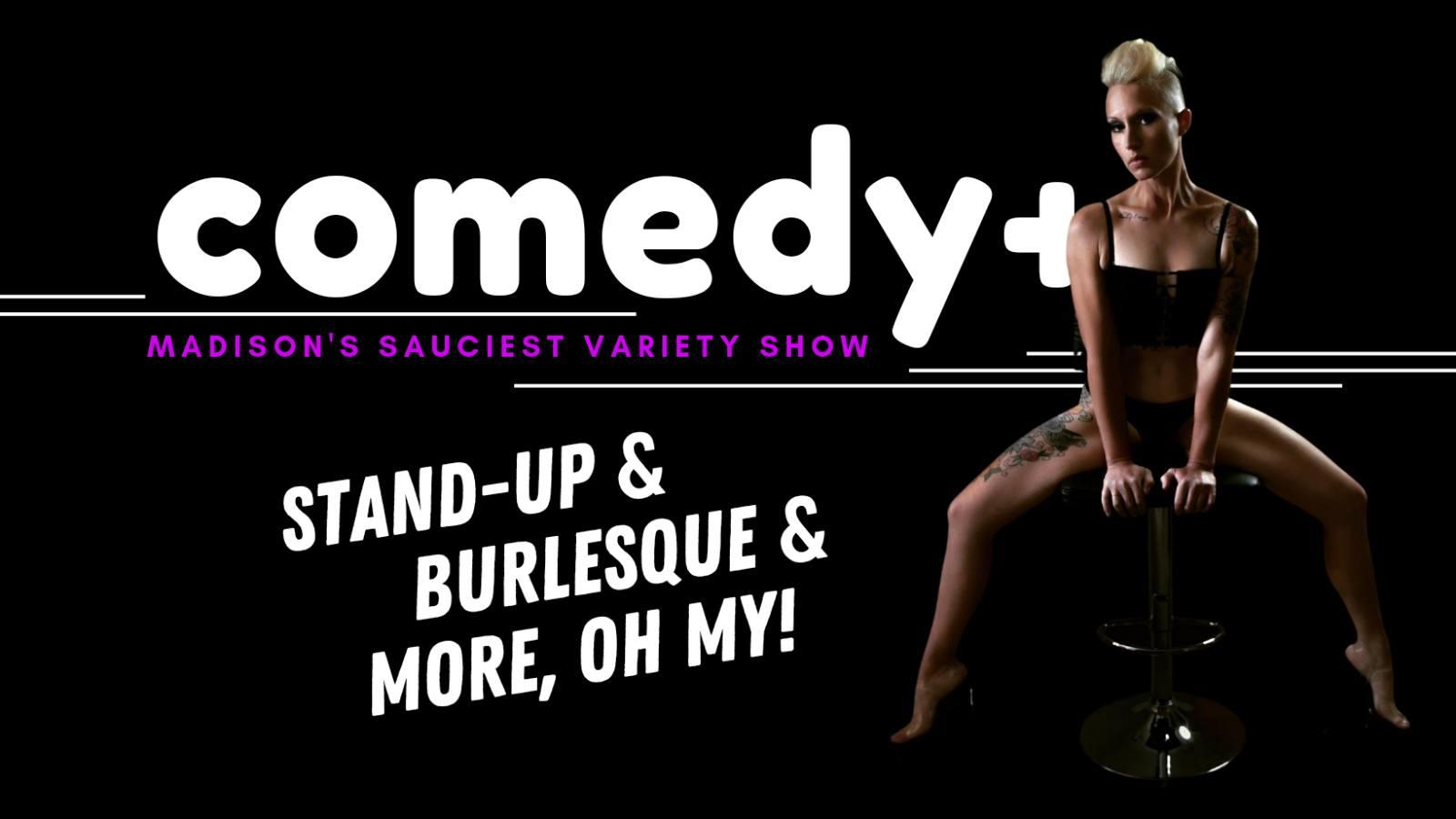 Madison's sauciest variety show returns to Crucible Nightclub on June 9, 2023! Bombshell entertainer Belle Folle will be serving burlesque alongside stand-up by some of the Midwest's funniest comics, including headliner Judd Reminger.
Affectionately referred to as the "Technician of Tease", BELLE FOLLE was the Wisconsin Burlypicks Champion in 2019 and 2020 and holds the title Master of Bump & Grind from the 2020 Burlypicks World Championship in Ogden, UT. She has performed across the United States at shows such as the 2019, 2021, and 2022 Colorado Burlesque Festival, the 2019 Pridefest in Milwaukee, Wisconsin and the 2020, 2022, and 2023 Vermont Burlesque Festival. She was also the first cast member in Wisconsin's only weekly burlesque show "Five Star Tease". From sultry to sweet and all that's in between, this mesmerizing maven of movement is sure to inspire, excite, and entice.
JUDD REMINGER has been telling jokes in bars, theaters, and comedy clubs across the Midwest for over 12 years. He has opened for Micahel Longfellow, Sam Tallent, Chris Fairbanks, Lorrie Kilmartin, Michael Palascak, Kevin Bozeman, JF Harris, and Erica Rhodes. Judd's hobbies include Bouncer at Forever 21, leadoff hitter for his wiffleball team, and helping his parents try and save something as a PDF.
Performances by:
Judd Reminger
Belle Folle
Hannah Belmont
Mike Caceres
Hosted by:
Sasha Rosser
----------
June 9, 2023
Doors open at 6:30PM
Show starts at 7PM
Crucible Nightclub
3116 Commercial Avenue
Madison, WI 53714
----------
Tickets $10 on Eventbrite, $15 cash at the door.
https://www.eventbrite.com/.../comedy-plus-stand-up...
SPECIAL DISCOUNT FOR STUDENTS: $5 cash with a student ID!
RSVP on Facebook:
https://www.facebook.com/events/631543445459757
----------
For ages 18+. Lineup subject to change.
We do not offer refunds, but if you purchase a ticket and are unable to attend, please contact Cheshire Cat Comedy at cheshirecatcomedyco@gmail.com to redeem for free admission to a future show of your choice.
See less