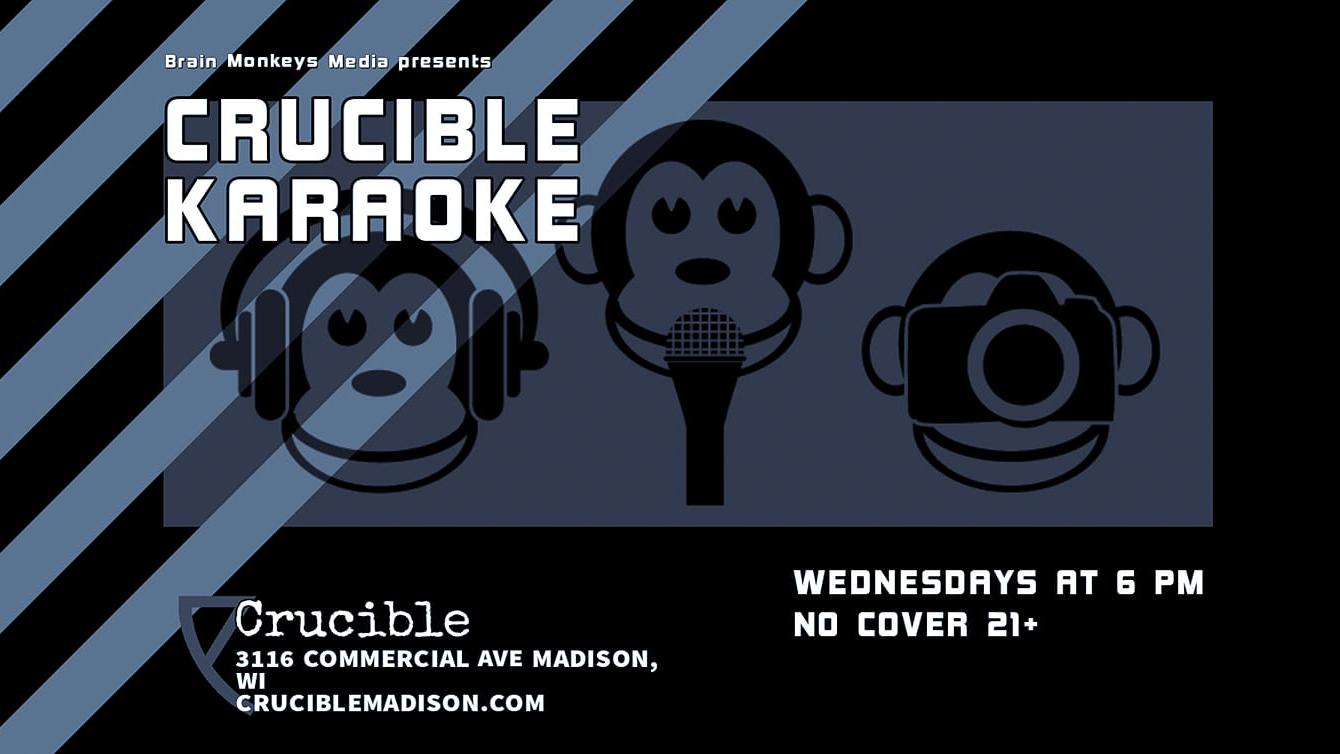 The doors open at 6 and we start singing at 6:30.
Brain Monkeys Media's karaoke is proudly powered by Songbooks Online. Download the Songbooks Online app here: http://songbooksonline.com
Brain Monkeys Media uses the Show ID: SPIKE.
You can pre-search your songs, you can compile your favorites, you can send multiple songs to the DJ, you can even tip the DJ directly through the app!
With Songbooks Online Brain Monkeys Media Karaoke has 3 rules.
Rule #1 Please be kind to our equipment. The mics, monitors, tablets, and wires are all expensive. Please don't juggle, slap, scream into, or force the mics into or out of the mic holders. Due to the pandemic, there will be one mic per singer and that mic will be sanitized after every song.
Rule #2 Sign up for songs using one name. The Songbooks Online app allows to you submit multiple songs. But, you have to sign up using the *exact* same name every time. When singers are done with their song, their name is automatically added back into the queue whether they have signed up for another song or not. This allows singers to find songs at their leisure and not lose their place in the rotation.
Rule #3 When a singer gets done singing, all the attendees have to cheer for them. We don't know if any of our attendees are rock stars. But we see no reason why they can't feel like one when they sing.
Brain Monkeys Media proudly sources all of their songs from https://www.karaoke-version.com/ and https://www.buykaraokedownloads.com/ in .CDG format.
Let us know what you would like us to download and we will download it (ahead of time, please). For new downloads, we would like to ask for 2 dollars to help us cover the cost of new tracks