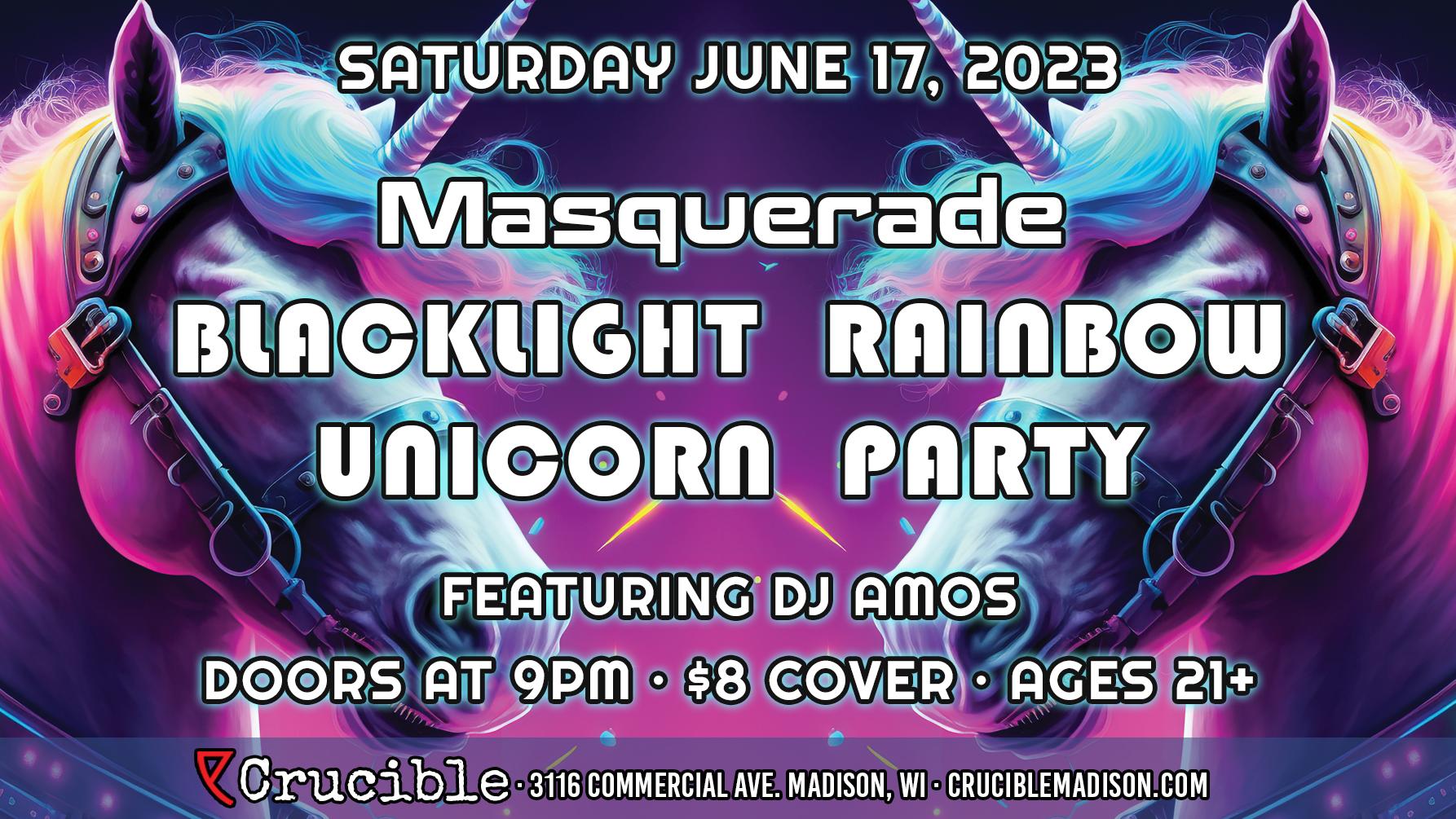 Crucible masquerade is getting a little bit freaky this June, and we're throwing a blacklight rainbow unicorn party. The club will be awash in UV, DJ Amos will be dishing out an evening of unstoppable dance music, and it'll be a great time.
Go-go and flow performers to add to the experience!
Dress in rainbow colors, unicorn-inspired attire, blacklight gear - or any delightful combination that you can imagine.
Crucible Masquerade is Madison's monthly costume party - each month features a different theme, some silly, some elegant, some wicked, and a few wild and strange. Costumes always suggested, never required!