Doors: 7:00 PM
$10 advance, $12 day of
21+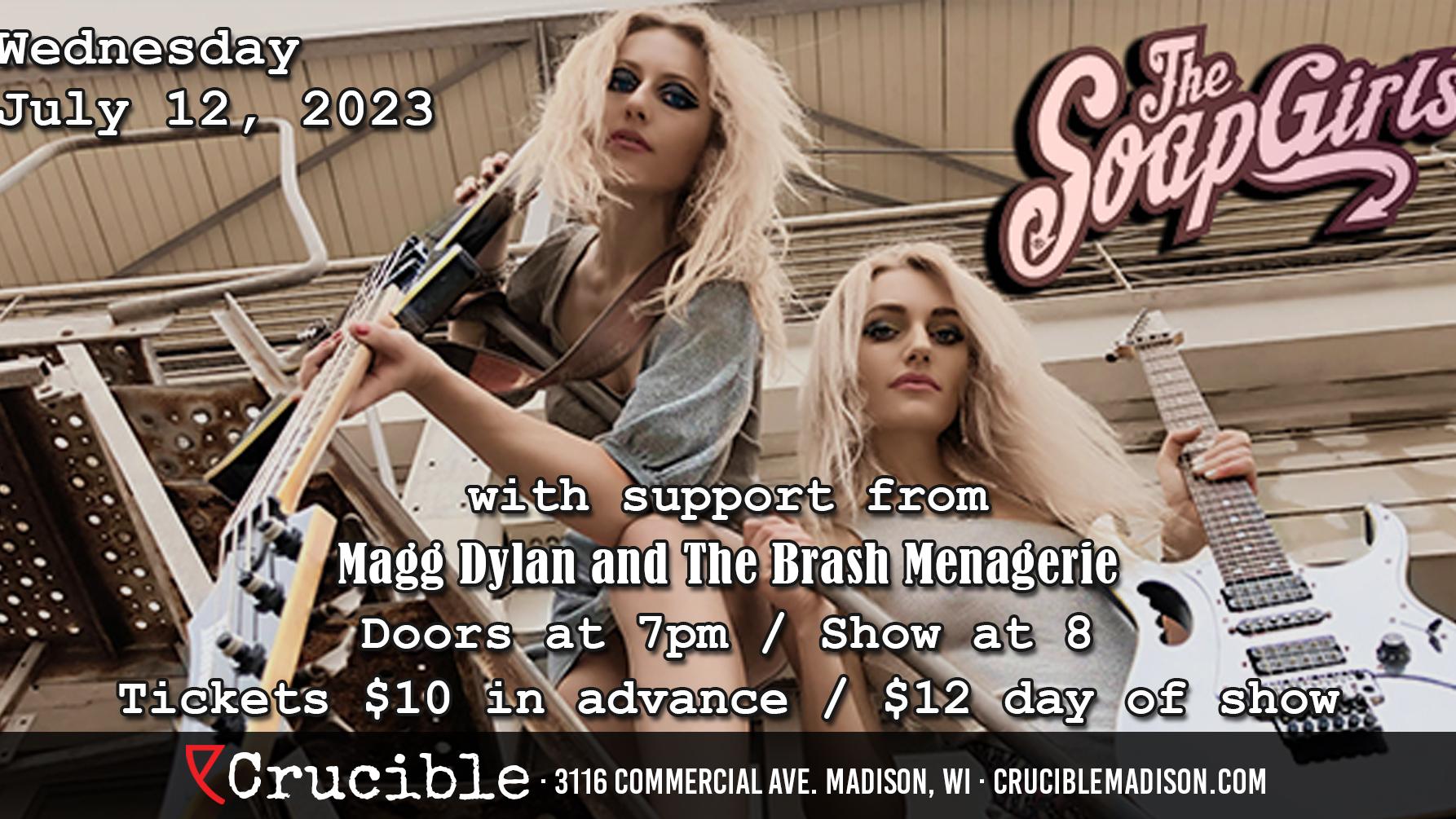 The SoapGirls write outsider anthems that are androgynous, audacious and straight from the heart.
Guitarist Mie sets the pace beautifully as she powers through each song with a certain style and grace that captivates every audience. Her biggest musical influences are Fleetwood Mac, Joan Jett and the Blackhearts, Heart, Nirvana, The Butthole Surfers and R.E.M and prefers more chilled out melancholy music.
Bass player Millie is a fan of heavier music from acts like Alice in Chains, Marilyn Manson, The Smashing Pumpkins, Korn, Alanis Morrissette, Hole, Aretha Franklin, Nirvana, Napalm Death and L7. This is evident in her performance as she connects and hypnotizes the crowd.
Both Millie and Mie swap vocal duties giving them scope to show their individual nature in a way that adds to The Soap Girls dynamic. Their common ground is grunge, but their ethic is punk. Whats in a genre anyway? Its all music at the end of the day.