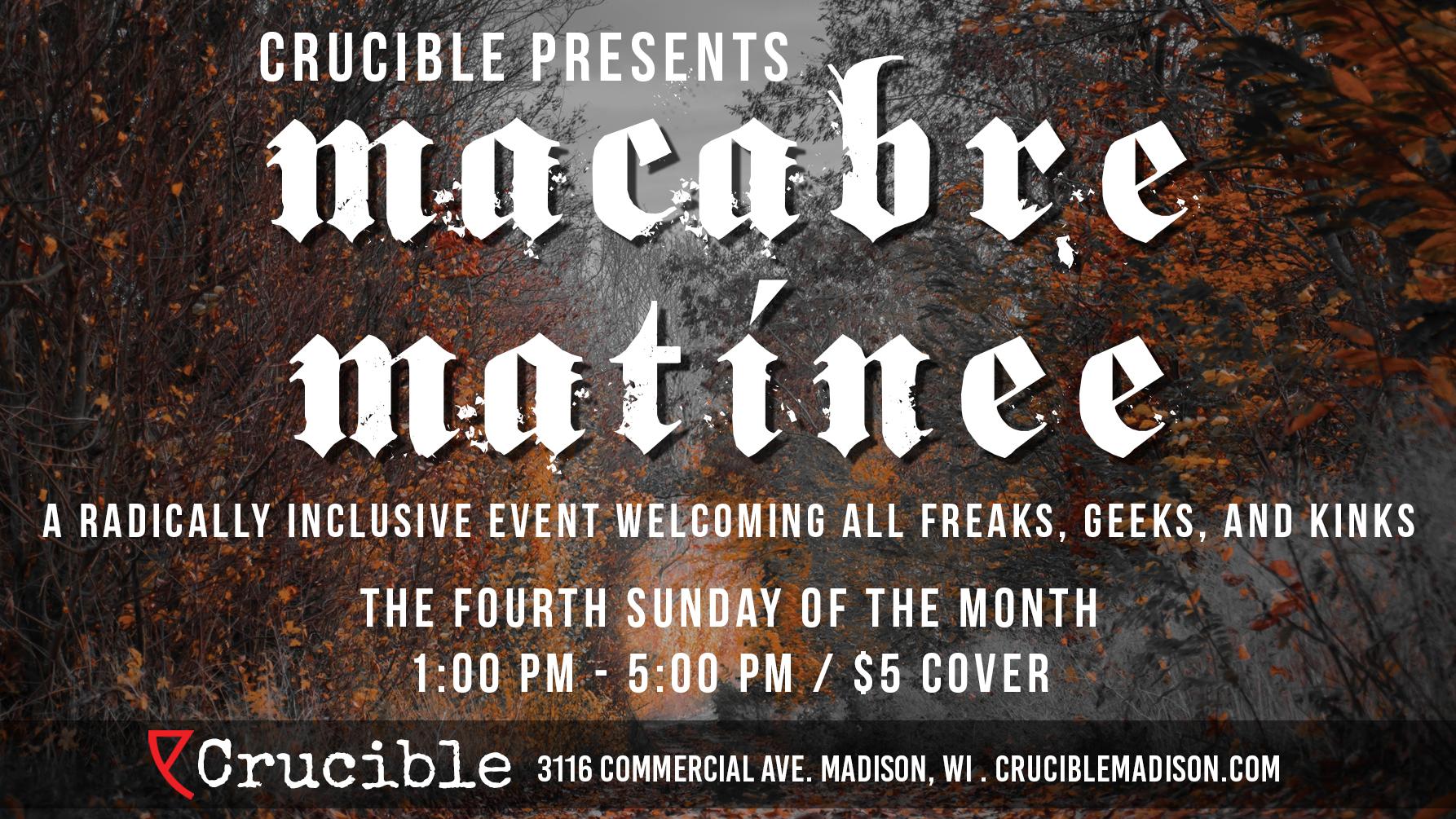 An afternoon of Gaming, Dancing, and Exploration.
Local DJs playing the best of Goth, Industrial, and EBM.
We will have a fully stocked bar with amazing bar tenders.
We provide board games to play or bring your own to play.
We will have a tables for the CCGs - Vampire the Eternal Struggle and Magic the Gathering. There will be demo games for those that want to try these games out.
There will also be exploration tables to try out new toys, along with massage tables to play on.