Doors: 9:00 PM
$5/8 before 10, $8/10 (jammies/not jammies) after 10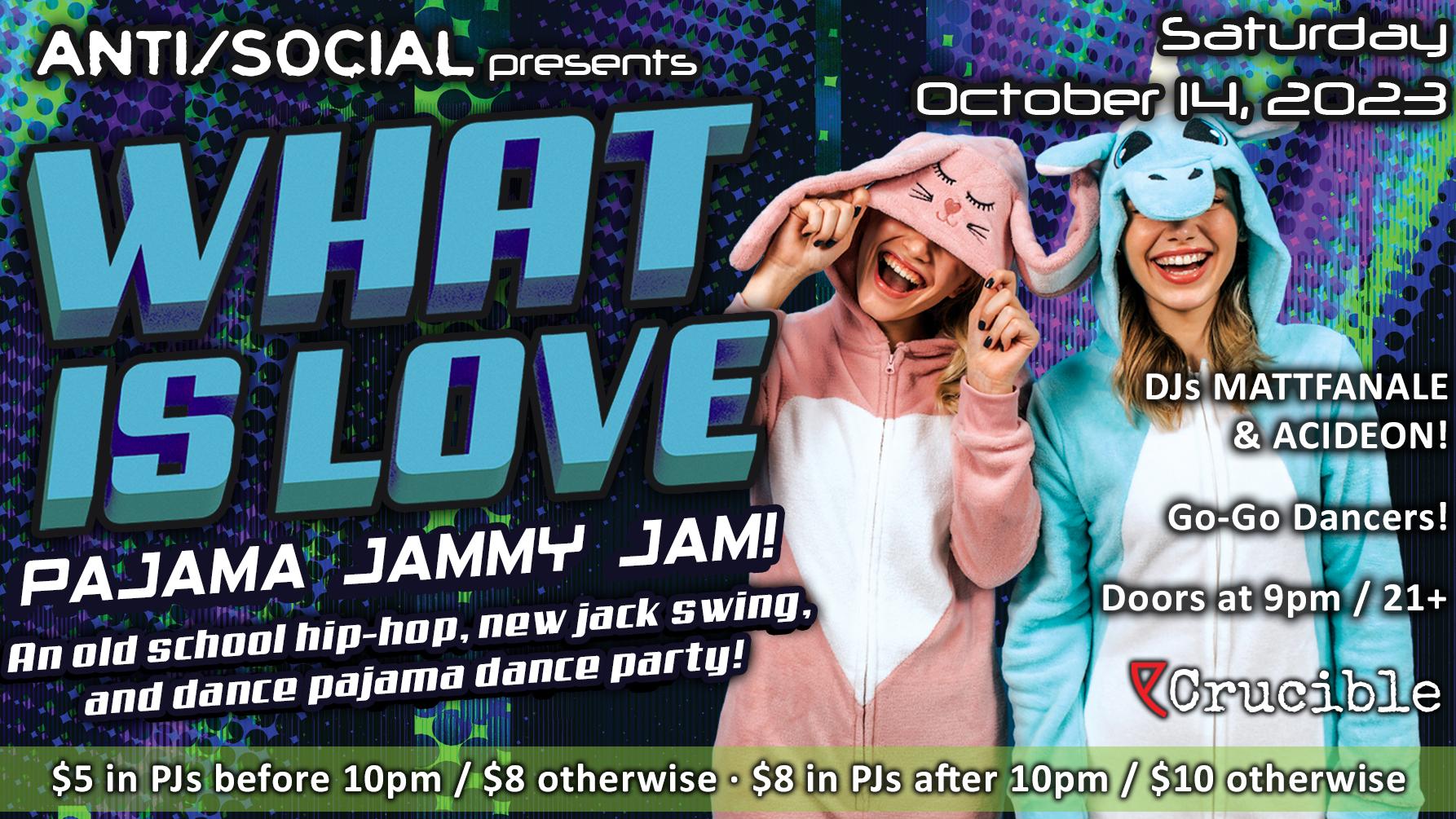 October 14th is WHAT IS LOVE's first PAJAMA JAMMY JAM!  Jammy up in your most comfortable pajamas (or uncomfortable-- we're not the boss of you) and be ready to DANCE!  DJs ACIDEON and MATTFANALE \bring a retro barrage of old school beats, from 90s dance to hip-hop to New Jack Swing-batter-batter-swing-batter-batter SWING!
RAD BEATS!
GO-GO DANCERS!!
GLOW IN THE DARK STUFF!!!
And the best part is you don't need to change when you get home!
Okay, you probably do.  Again though, not your boss.
Sat, Oct 14th
Doors @ 9PM/21+
$5 in PJs before 10PM/$8 otherwise
$8 in PJs AFTER 10PM/$10 otherwise