Doors: 7:00 PM
15 ga advance / 26 seated advance
21+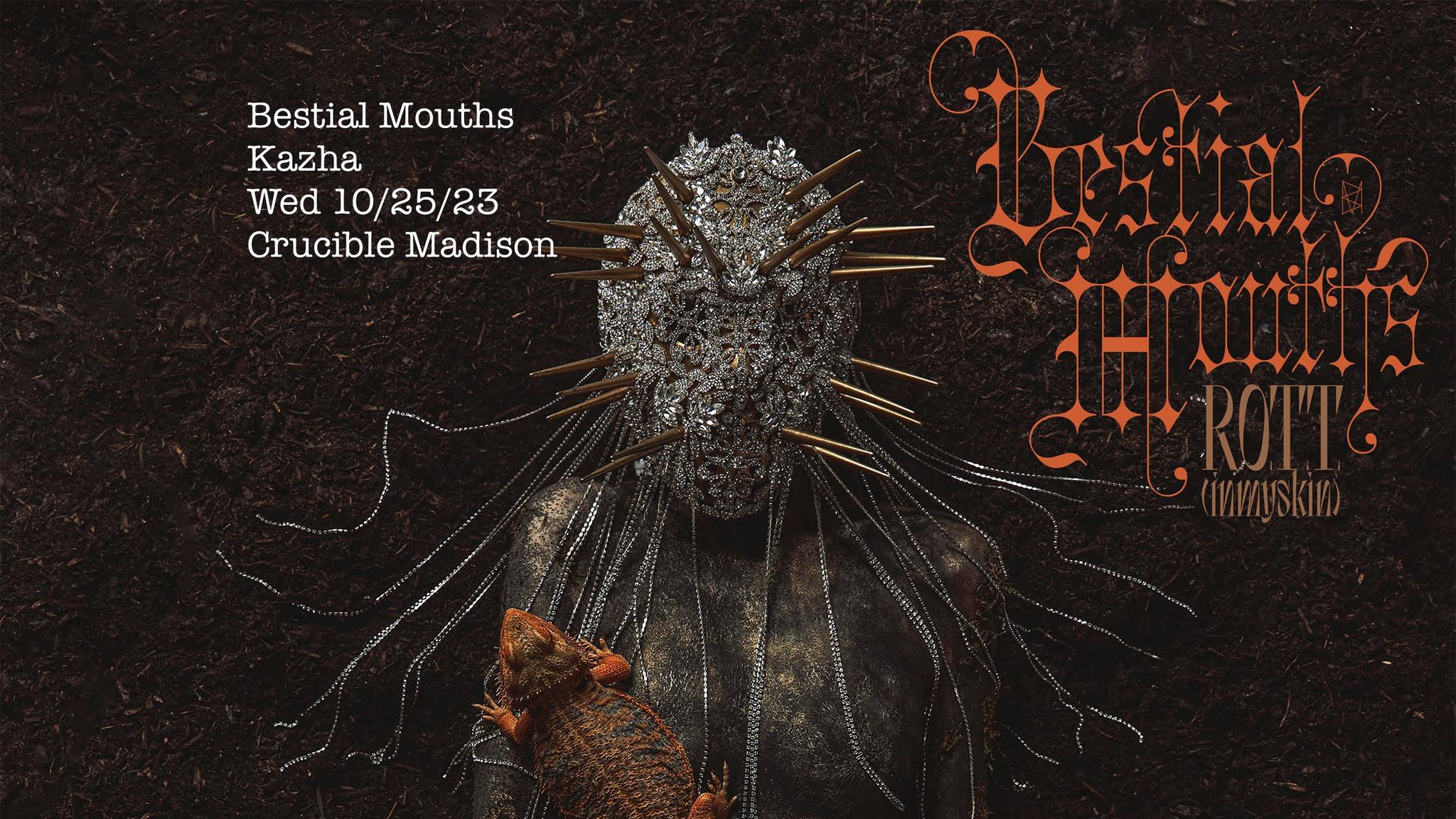 BESTIAL MOUTHS:
As the voice and spirit of Bestial Mouths, Lynette Cerezo is a powerfully haunting figure. Across international stages and recordings, spellbinding performances take audiences through voidic visions.
From their inception in 2009, the core root of Bestial Mouths has combined Cerezo's voice with myriad genre influences across the spectrum of goth, industrial, post-punk, New Wave, noise, metal, and other underground sounds using live acoustic and electronic drums and analog synthesizers. With a history in fashion design and gender activism, Cerezo's visual and social aesthetics are interwoven deeply into Bestial Mouth's presentation, building outward into captivating theatrical live performances.
KAZHA
​Kazha is a rock band founded by a Japanese singer-songwriter Kazuha Oda (Kazha) and a guitarist Hideki Matsushige in 2009.
Kazuha Oda is a classically trained singer who has worked in various genres of music from Classic to Heavy Metal. Her work has appeared on the iTunes Top 100 charts of numerous countries for a significant amount of time. She is an Official Ambassadors of "Music Export Memphis" and currently touring nationally, representing the Birth Place of Rock'n'Roll Memphis, Tennessee.
Kazha represents a new future of music: a fusion of cultures and musical view points that create their sound, combining the softness of a falling feather and the heaviness of a hurricane.